A meeting place for gynaecology professionals, the InfogynDays bring together all the specialities related to women's and newborn health.
Claripharm at INFOGYN days
The Claripharm team was present at the INFOGYN days in Pau to present our products to you. You may have discovered the Claricup menstrual cup, the Clarigyna intimate gel or the Claricare protective shell. We hope you enjoyed our presentation, do not hesitate to give us your feedback!
We would like to thank the INFOGYN team for having welcomed us during these days, we will be present with great pleasure at the next edition in 2017.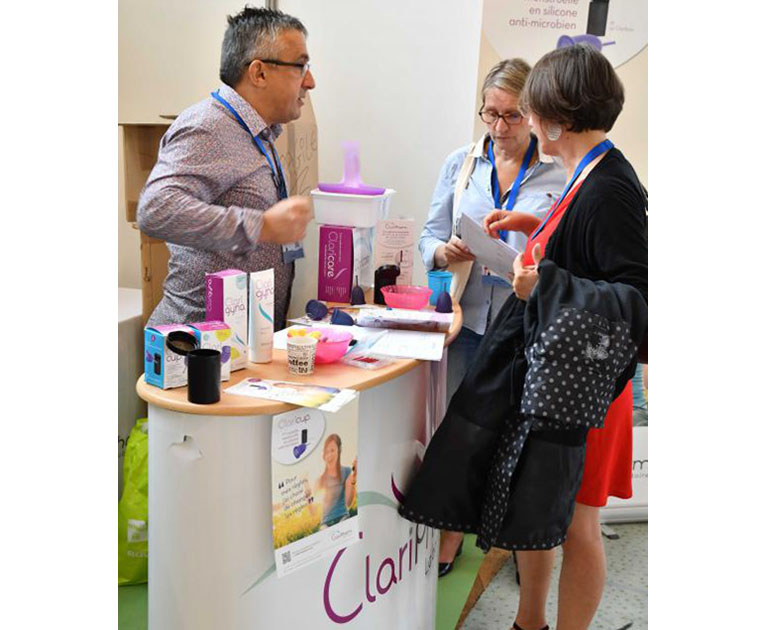 Claripharm™ participates in INFOGYN
in Tarbes from 2-3-4 October 2014
Claripharm™ is exhibiting at the 28thedition of the INFOGYN congress in Tarbes from 2 to 4 October 2014.
You can find Claripharm™ at stand No. 37.
The congress takes place at the exhibition centre of Tarbes and Bigorre, Bd Kennedy 65000 TARBES.
Discover the programme on www.infogyn.com