The menstrual cup is a safe and responsible alternative to the massive use of sanitary pads and tampons.
This new hygienic protection is innovative, economical, practical and ecological.
At Claripharm, our collection ofperiodic menstrual cups is designed to fit every woman.
Designed by health experts, our Claricup cupsare only made of medical grade silicone and are manufactured in France.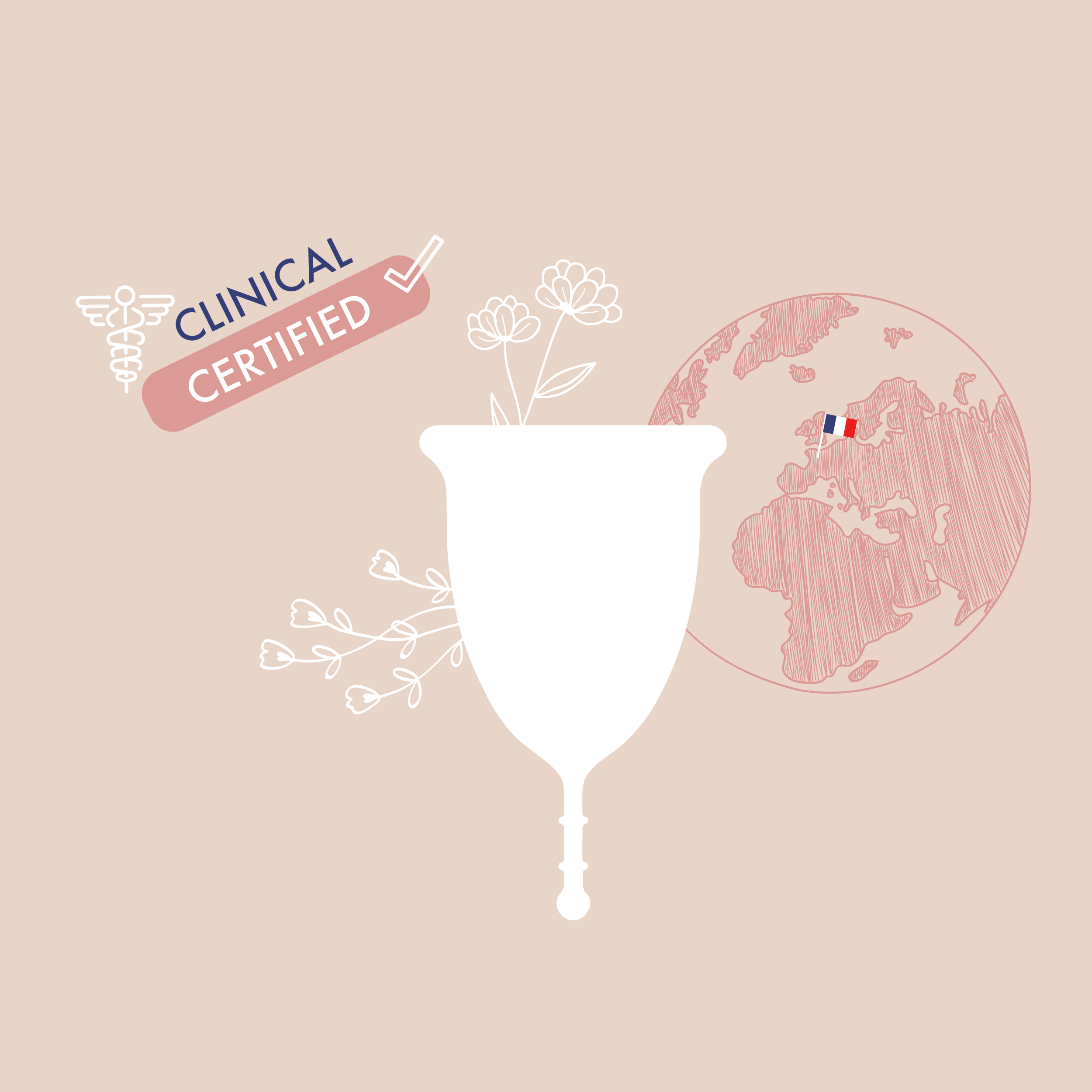 Certified, safe and 100% made in France
Think, modeled and designed in our own manufacturing laboratory in Brittany, Claricup menstrual cups are entirely manufactured in France under the watchful eye of Claripharm's pharmaceutical teams.
By choosing Claricup menstrual cups, you opt for intimate protection medically certified ISO 13485:2016 Europe, MDSAP USA and Canada, and FDA. A guarantee of quality and confidence for safe menstrual cycles.
Specifically designed for cleaning a menstrual cup, the Claricup™ Wash is your quick and effective cleaning solution to remove as much bacteria as possible between sterilizations. Thanks to its specific composition, Claricup™ Wash menstrual cup cleansing gel allows you to eliminate 99.9% of bacteria deposited on your
Claricup
menstrual cup.
CHOOSE YOUR QUANTITY
Follow our guide for a perfect knowledge of the menstrual cup !
How to choose your Claricup menstrual cup ?
To properly choose the menstrual cup that suits you, several criteria must be taken into consideration:
Did you know?
At Claripharm Laboratoire, if the size of the menstrual cup you choose is not the right one, we will replace it free of charge.
How do I put on my menstrual cup?
Start each of your cycle by easily sterilizing your cup with your Claricup box.
Wash your hands properly and make yourself comfortable.
Gently spread the lips of your vagina and introduce your menstrual cup by folding it in half according to the different folding patterns.
Rotate your cup a few times and gently release so that it unfolds by itself.
To know the right height of your cup positioning, rely on your collar. The bottom of your cup should be at the same level as the entrance of your cervix while the top of your cup should be at a distance equivalent to a finger.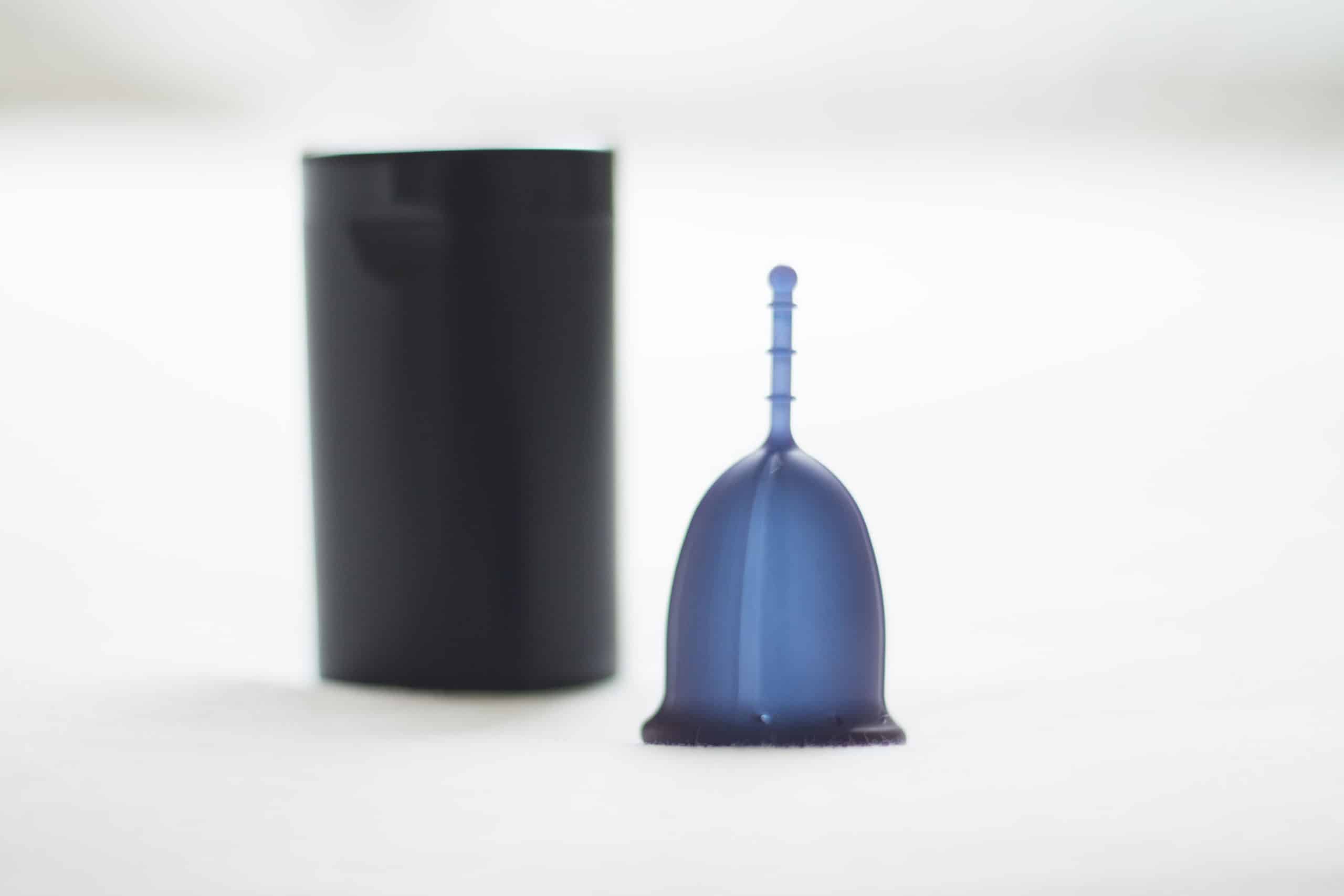 How do I clean my Claricup menstrual cup?
The Claricup menstrual cup is sold with its sterilization and cleaning box. The Claricup box allows you to carry your cup wherever you go, but also to proceed to the sterilization of your menstrual cup without having to do it with a pot of boiling water.
Easy, discreet and efficient, thanks to theClaricup box, all you have to do is cover your cup with water and place the box in the microwave for 5 minutes at 750 watts.
The 5 gestures to safely use your menstrual cup
Wash your hands before and after each insertion of your menstrual cup.
Sterilize your menstrual cup on the first and last day of your period, as well as once a day to start your day safely. Between insertions throughout the day, clean your menstrual cup with Clariwash Cleansing Gel or mild soap.
Wear your menstrual cup for a maximum of 6 hours.
Do not wear your menstrual cup at night if you sleep more than 6 hours. Opt for intimate pads or menstrual underwear.
Change your cup every 3 to 5 years